Auckland has just played host to the annual Tripartite Economic Summit, with delegations from sister cities Los Angeles and Guangzhou converging on the Viaduct for the two-day talk fest titled "Making Connections".  Attracting a sea of local and international entrepreneurs, the event aims to establish business and trade links, investment and jobs for the three cities.  
Our very own Conversant founder and MD Cameron Beattie was there.  
In the first of our Devonport Download series, he gives us his unabridged views on how he spent his time…..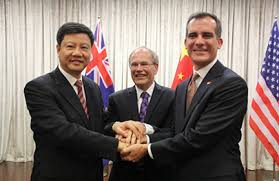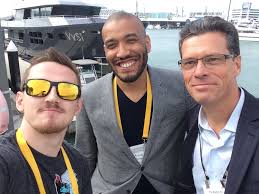 DD: Why did you go along?
CB: To get an understanding of the opportunities in Guangzhou in particular and the relationships that Auckland Council has built
DD: Post-mortem Top Picks?
CB: Dr Erez Morag: A really engaging speaker who helped transform Nike Football from a $30million to a $2billion business by applying great design principles and cross pollination of ideas. He finished off with a live demonstration of the power of cognitive training.
NZ Consul General, Guangzhou, Rebecca Needham who spoke eloquently about the opportunities in Guangzhou which has historically been one of the most open areas in China, with an international port open continually for 1000 years.
Prof Yuan Xue-Feng , (CH), Guangzhou National Supercomputer Centre. They built the world's fastest computer in 18 months. Cost $400m of which $200m paid for by Guangzhou City.
Gabriel Leydon (US) Machine Zone. Every single bus on the AT network is now tracked and can be viewed in real-time including when it goes off-route. Soon every Auckland citizen will be able to see where every bus, train and ferry is in real time. Who knew?
DD: Are there other cities you'd like to see included in future events?
CB: I think it's important to focus on the current three-way initiative so it would be counter-productive to add too many.  Possibly a city in South America would be good.
DD: Worth your time out of the office?
CB: Definitely.  It's important to get your head out of the detail of running a business and look outside the window every so often. The tripartite reinforced again the massive opportunities internationally that are available for NZ businesses. I'm looking forward to further building on the relationships through ATEED and into Guangzhou.